Looking For An Perfect Area Rug?
Choosing a perfect area rug is not an easy task as there are hundreds of options out there with so many styles, colours and materials. The unlimited options feel like a gift to us, so how to find a perfect rug for our room? Don't worry, we're here to guide you on how to find the perfect area rug for your room.
Choose your rug style
The main factors when choosing a rug for your room are your lifestyle, own personal style and furniture arrangement. The right rug can completely transform a room and serve as the foundation for your furniture and decor. Just make sure whatever rug you are choosing completes your sense of style. You may not believe this, but you truly know your style better than anybody else. keep in mind don't force yourself on a popular pattern or colour if it's not really you. Maybe you'll love it today, but will you love it tomorrow?
Choose the right size
Choosing a perfect size can be tricky as rugs are available in different sizes, shapes and colours. To select a perfect size for your rug, start with measuring your room space. Let your room guide you to find the right size for your space. The size of a rug can affect the overall room's effect. A rug that is too small can feel unattractive, while a rug that is too large can make the room feel smaller. A right-sized area rug will bring warmth and balance to your room, creating a perfect finishing touch.
Types of rugs
Every room in your house the living room, bedroom, and kitchen including the balcony are of different themes and designs. As area and shape of these rooms are different and hence it requires a different type of rug for each of the rooms. For different aspects, there are different types of rugs like geometric, modern, natural, traditional and many more. The rugs will differ in shape, size, pattern, colour etc that's why having an imaginary vision of your room will help you immensely. Apart from shape and size, budget is also important hence deciding on a budget in your mind will help you to select a perfect rug.
Choose colour & pattern
You're almost ready to start looking for rugs. Just take a quick inventory of your colour scheme first. To tie the room's look together, choose a rug that complements the two or three main colours in the room. We recommend bringing a throw pillow and an image palette of your curtains, furniture, or wall colours. As without any reference, it's extremely difficult to imagine how the colours will interact.
In the end, pick the rug that connects with you the best, and hopefully, these recommendations will get you started. We'd love to hear more suggestions or examples of choosing rugs in the comments or on our Instagram! When the time comes to purchase your next rug, be sure to check our online collection of area rugs for all of your home rooms.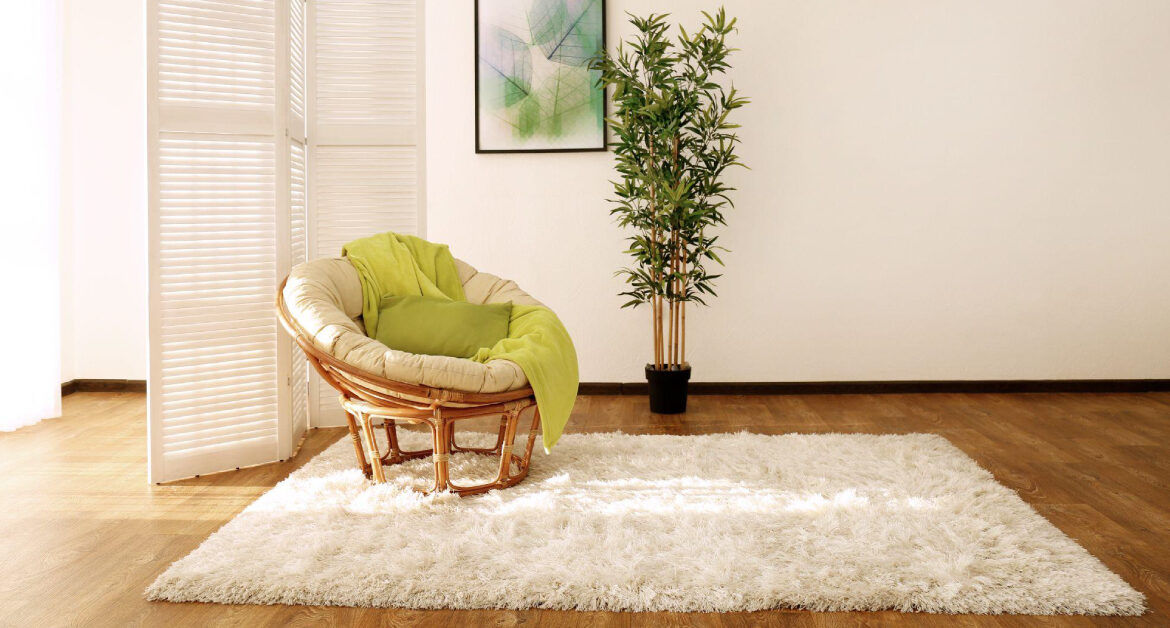 I. Introduction Picking the right rug size in accordance to home style might immensely affect the general look and feel of …